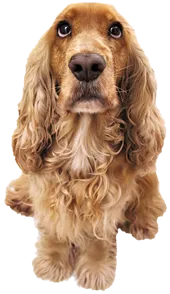 Have you been to all of the local veterinarians and still haven't found the right fit? Do want a relationship with your veterinarian, not just a quick in and out and here are your vaccines? Tired of the big corporate practices that don't take the time with you to find what your concerns are and what your pet truly needs? Don't want to fight the traffic on the major roads? Then it is time to try the new Veterinarians in town at Surfside Pet Hospital.
Dr. Abadia and Dr. McNamara have made many changes since they took ownership of the clinic. Their vision is to give affordable care to all citizens in Martin County and make real relationships with their clientele and patients. They have made comprehensive packages for any health and age level of pet including cat plans. Because lets face it our Feline Friends don't deserve any less care and attention than our Canine Companions.
The new doctors also want this to be a place to come for multiple pet services so they have now hired a master groomer to give your pet the look you want, including stylized grooming. Also, they know that you want your pet to be cared for while you are on vacations and don't want to break the bank for this care, so they offer boarding and daycare services.
Please join our family today.